Produkty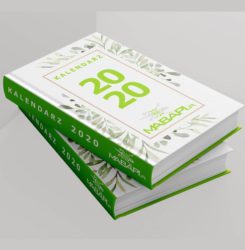 Kalendarze
Szukasz oryginalnego i równocześnie praktycznego prezentu dla pracowników lub klientów? Kalendarze opatrzone dostosowaną do indywidualnych potrzeb grafiką sprawią, że logo Twojej firmy będzie im towarzyszyć na co dzień. Oferujemy produkty w kilku różnych formach m.in. książkowej, trójdzielnej oraz plakatowej.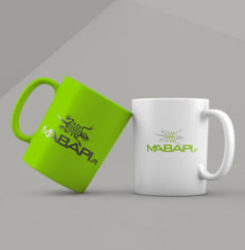 Kubki Reklamowe
Wyposażenie biura w kreatywnie zaprojektowane szklanki, filiżanki czy kubki reklamowe dodatkowo uprzyjemni Twoim pracownikom przerwę w pracy. Produkty w tej kategorii świetnie sprawdzają się również jako prezenty okolicznościowe dla klientów. Kwestię wyboru odpowiedniej grafiki zostawiamy Tobie.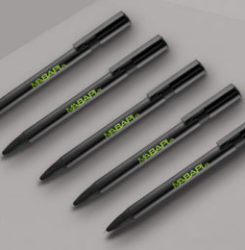 Długopisy reklamowe
Wśród firmowych gadżetów trudno znaleźć bardziej popularne od materiałów piśmienniczych. Długopisy reklamowe są najlepszym kompromisem między funkcjonalnością a przystępną ceną. Dodatkowo, po umieszczeniu na nich najważniejszych danych kontaktowych, można je traktować jako zamienniki wizytówek.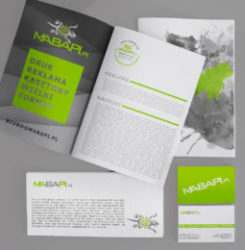 Druk Offsetowy Cyfrowy
Korzystając z naszych usług masz pewność, że otrzymasz wysokiej jakości produkt dostosowany do Twoich indywidualnych potrzeb. Jako Mabapi oferujemy profesjonalny i tani druk offsetowy, wykonywany na wysokiej jakości maszynach. Zapraszamy do skorzystania z naszej oferty. Więcej informacji znajdziesz w niniejszej kategorii.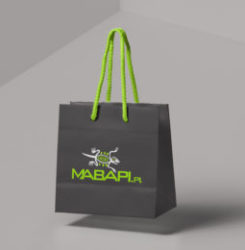 Torby Papierowe i Foliowe
Naszą specjalnością jest również produkcja artykułów i upominków reklamowych, takich jak torby papierowe z nadrukiem. Pozwolą one na świetną dystrybucję marki i sprawdzą się znacznie lepiej niż tradycyjne ulotki, ponieważ oprócz estetycznego wyglądu, są również funkcjonalne. W przypadku pytań zachęcamy do kontaktu.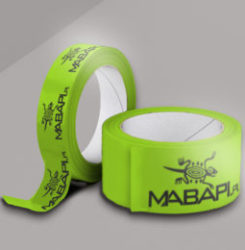 Taśmy Pakowe
Miejsce na reklamę może powstać wszędzie, dlatego umieścimy logo lub nazwę Twojej firmy na naszych artykułach pakowniczych. Szczególnie polecamy taśmy pakowe z nadrukiem wykonanym w sposób trwały i estetyczny. Projekt napisu lub obrazka wykona dla Ciebie jeden z naszych grafików, więc możesz być pewny indywidualnego wzoru i dobrej widoczności marki.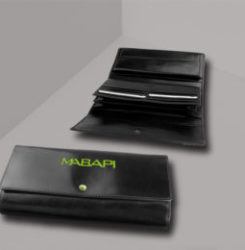 Galanteria Skórzana
Portfele, etui oraz teczki konferencyjne to przykłady produktów, które przygotowujemy w formie firmowych akcesoriów. Nasza galanteria skórzana sprawdzi się jako stylowy dodatek zarówno dla kobiet, jak i mężczyzn. Niektóre z oferowanych przez nas modeli wykorzystują technologię RFID, która stanowi zabezpieczenie przed kradzieżą.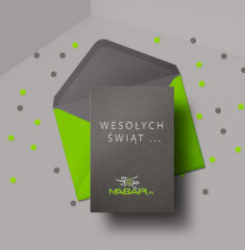 Karty Świąteczne
Planujesz starannie zadbać o to, jak Twoja firma wygląda w oczach klientów? Oferujemy między innymi kartki światęczne, które przyozdobione w Twoje logo bądź inny estetyczny wzór kojarzący się z Twoją działalnością, z pewnością sprawdzą się wizerunkowo. W przypadku zainteresowania naszymi rozwiązaniami, zapraszamy do kontaktu!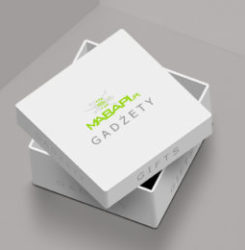 Gadżety reklamowe
Budując rozpoznawalność marki warto pomyśleć o niekonwencjonalnych metodach. Gadżety reklamowe łączą praktyczne zastosowania akcesoriów z celami wizerunkowymi. Swoją firmę możesz promować umieszczając logo na kubkach, długopisach oraz kalendarzach. Realizacja projektu u nas wiąże się z niskim kosztem oraz krótkim czasem oczekiwania.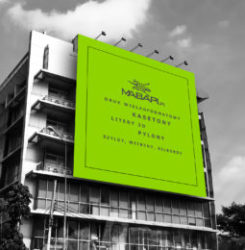 Reklama wielkoformatowa
Odpowiednio dobrana grafika w połączeniu z chwytliwym sloganem oraz logotypem Twojej firmy jest w stanie przyciągnąć zainteresowanie większego grona klientów. Wykonywana przez nas reklama wielkoformatowa służy przede wszystkim do oklejania witryn. Dzięki właściwemu oznakowaniu klienci nie będą mieli problemów z trafieniem pod właściwy adres.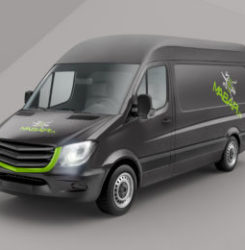 Reklama na samochodach
Jeśli zależy Wam na tym, by promować swoją firmę także w czasie, gdy zupełnie się na tym nie skupiacie to reklama na samochodach w Warszawie, świetnie sprawdzi się w tym zakresie. Przygotowujemy doskonale widoczne i trwałe graficzne realizacje, które przykują wzrok bardzo wielu osób - zarówno innych kierowców, jak i pieszych.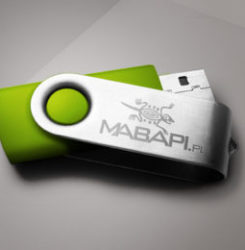 Pendrive
Tutaj znajdziecie rozmaite gadżety, na których możliwe jest umieszczenie za pomocą odpowiedniej metody nadruku Waszego logo firmowego, jak na przykład USB reklamowe, które stanowi nie tylko estetyczny, nienachalny upominek dla naszych partnerów biznesowych czy też klientów, ale także funkcjonalne rozwiązanie.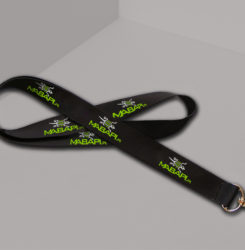 Smycze reklamowe
Nie tylko klucze, ale również inne cenne przedmioty można w prosty sposób zabezpieczyć przed zgubieniem. Smycze reklamowe to dobry pomysł na promocję firmy. Akcesoria tego typu służą do codziennego użytku, a więc gwarantują częsty kontakt klienta z Twoim przekazem wizerunkowym. Zamówienia na smycze realizujemy już od 100 sztuk.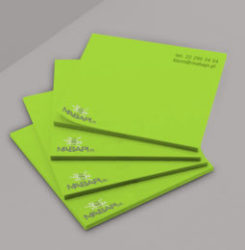 Notesy bloczki samoprzylepne
Jeśli lubisz w sposób tradycyjny notować ważne informacje podczas pracy czy w domu to mamy coś dla Ciebie. Oferujemy reklamowe notesy i bloczki samoprzylepne, które umieszczone w widocznym miejscu, takim jak monitor czy lodówka stanowią zarówno reklamę jak i przypomnienie o istotnych sprawach. Zapraszamy po więcej informacji.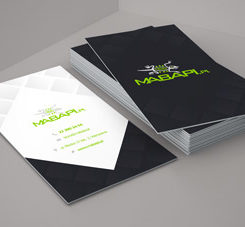 Wizytówki
Na pewno zależy Ci na tym, aby klienci posiadali aktualne namiary na Twoją firmę. Wizytówki, nawet w dobie internetu, nie przestały pełnić roli podstawowego narzędzia promocyjnego. Ze względu na prostą formę można je cały czas nosić przy sobie. U nas zamówisz wizytówki, które wyróżnią Cię oryginalnym projektem oraz solidnym wykonaniem.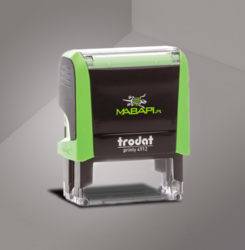 Pieczątki
Wagę wielu firmowych dokumentów podkreśla stempel z najważniejszymi danymi firmy. Poszukując pieczątki dla swojego przedsiębiorstwa musisz zdecydować, jaki rodzaj nośnika odbijającego gumkę będzie dla Ciebie najlepszy. Wszystkie proponowane przez nas produkty gwarantują nienaganną jakość odbicia i niwelują problem rozmywającego się tuszu.